November 2020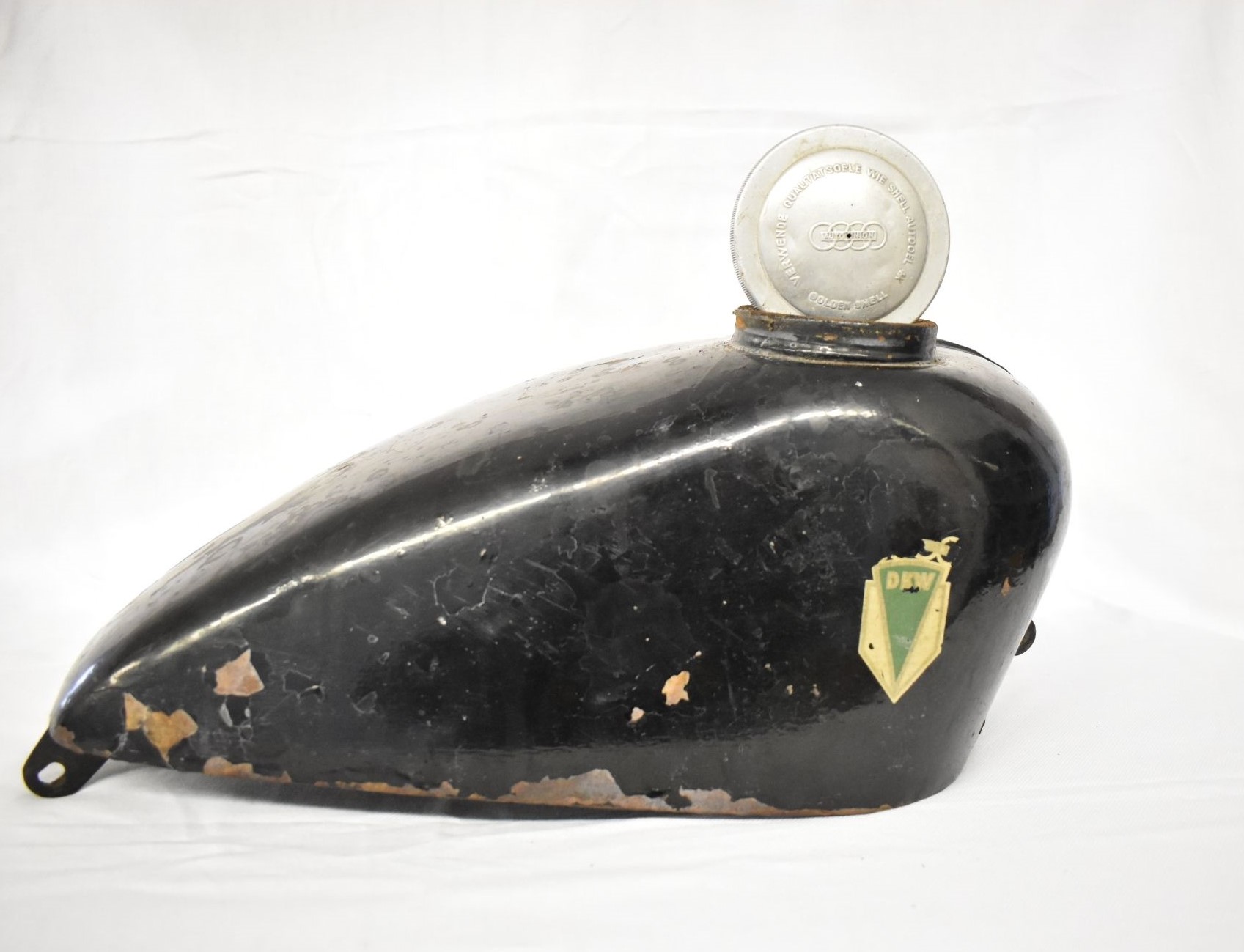 Tank of an RT 125
The culmination of the work around the then chief designer Hermann Weber was probably the development of the RT series. It was fully in line with Rasmussen's corporate philosophy. It was a simple, reliable, and functional utility motorcycle with a wide range of uses.
On this basis, the model series from the Ore Mountains was further developed for over 20 years. The construction born in Zschopau was also copied by foreign motorcycle manufacturers.
The tank shown here comes from the DKW RT 125 series, which was built from 1940 to 1941.
The tank capacity is 7.5 liters with a fuel consumption of 2.25 liters per 100 km. The mixing ratio is 1:25.
This object has enriched our museum since 2004.